While covering the Migrant Crisis in Europe I had the opportunity to jump a train with some 876 Refugees. We traveled from Salzburg Austria, not knowing whether the train was heading for Hungary or Germany.
the atmosphere is a mix of exhaustion, frustration, and fear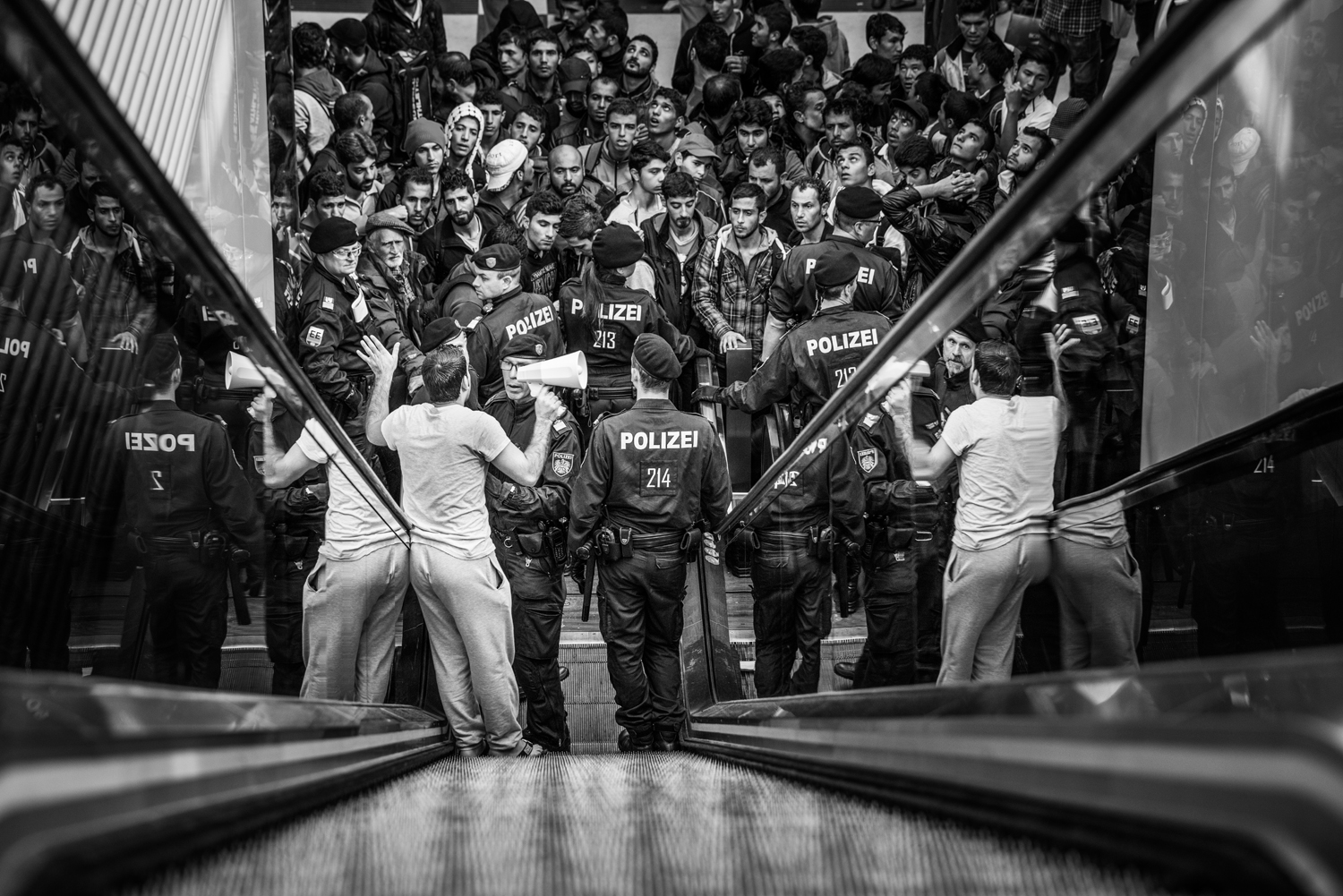 Some 270,000 refugees arrived in Germany in September, more than the entire year before
I spot Reem with her two children in the crowd
Police try to avert pandemonium as the first trains, thought to be traveling to Germany, arrive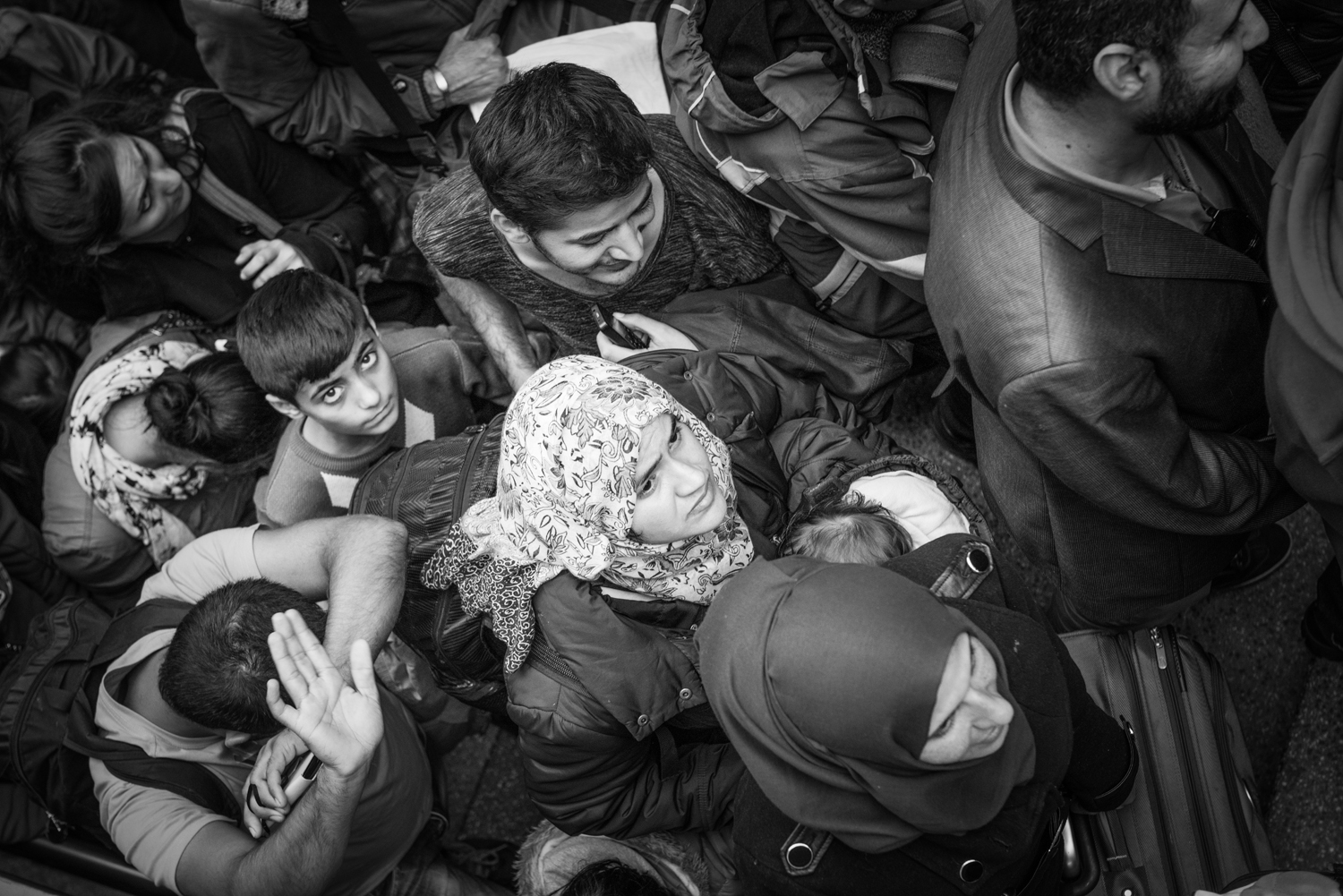 Reem re appears in the crowd pushing its way up the stairs to the platform
I follow her and her two children to the train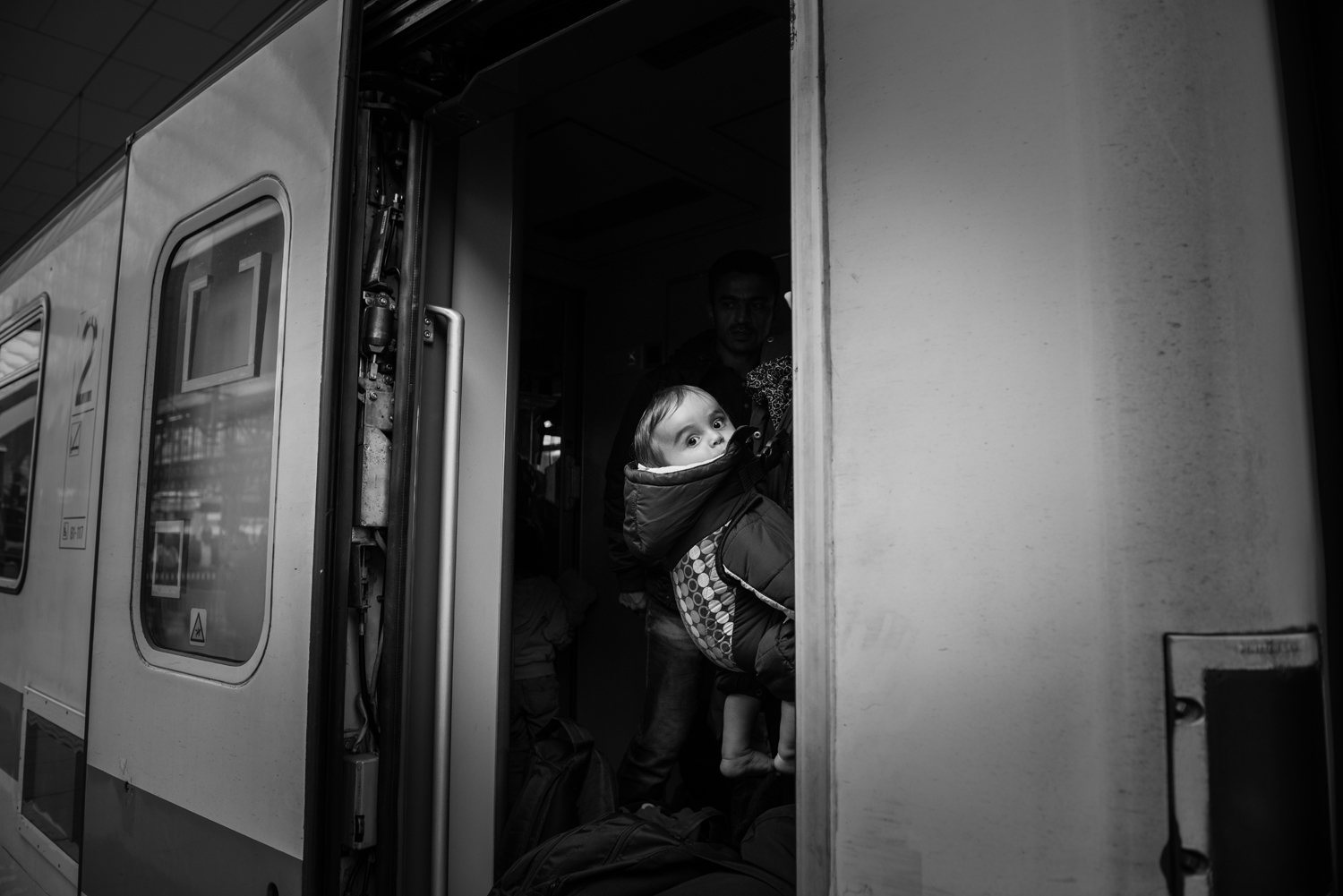 "My sister My sister" she asks a fellow refugee what carrier he has, and if he can create a wireless network for her. she does not reach her sister and eventually gets off
The train stops in Freilassing. Panic is in the air as police get on the train screaming. The refugees get off the train, relieved to find themselves in Freilassing Germany. They get on to a second train, and wait to see what direction it will leave in.
"Where are we going"
We continue in the same Direction. A moment of Levity for this Afghan family traveling with three Generations
As we shoot past Munich, I get asked repeatedly where we are going. Smartphones are checked, and the speculation ensues. We stop in Augsburg Germany, where 250 Passengers are transferred to another train.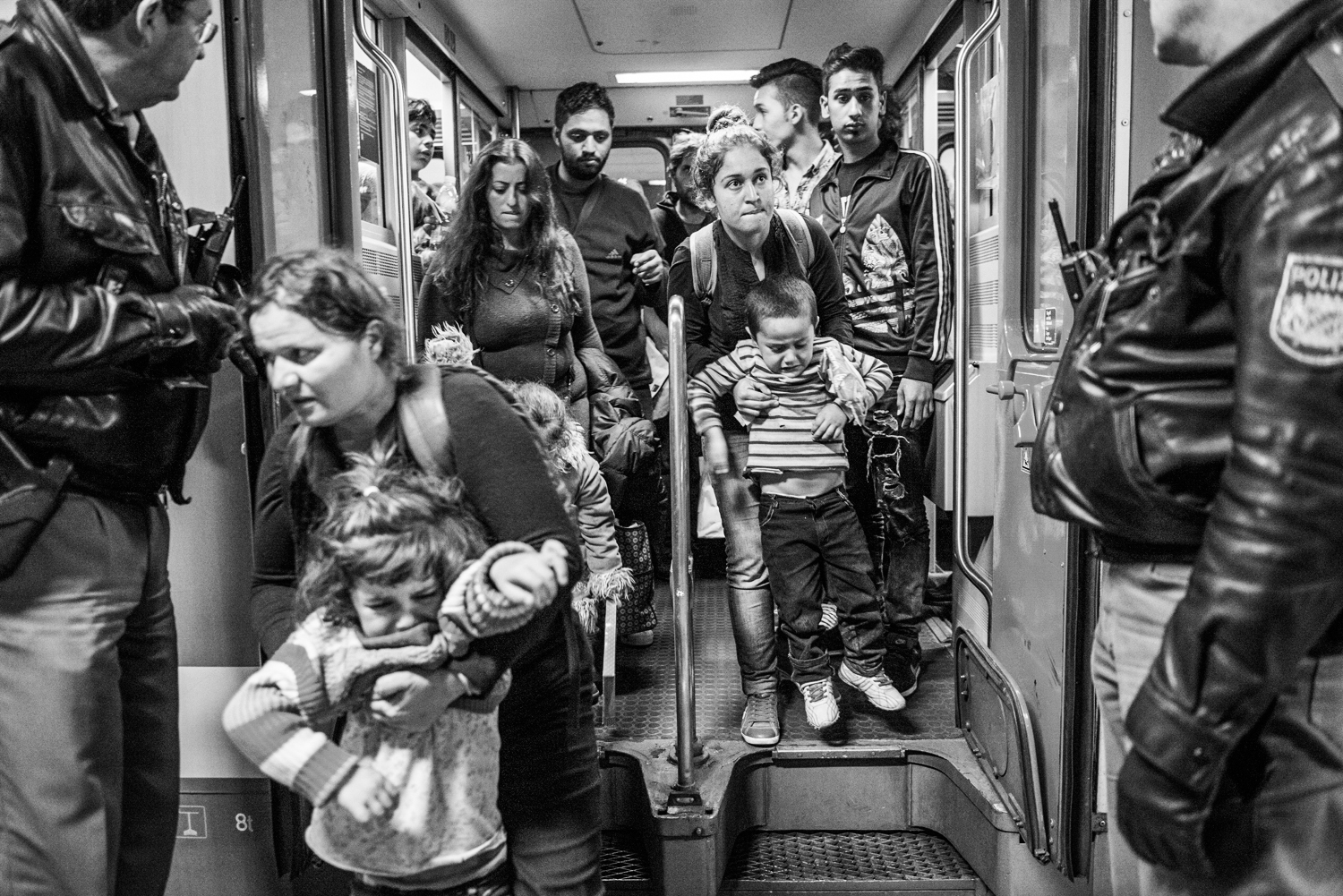 Unloading Train in Augsburg
in Munich some sleep in the waiting areas. Exhausted, dirty, and hungry , they can finally rest.